Chiropractor Falls Church VA
Welcome To Nova Spine & Rehab. The Falls Church chiropractic clinic specializes in the diagnosis and treatment not just of the spine, but also the various joints and muscles of the human body. At NOVA Spine & Rehab Center, we not only diagnose and treat specific conditions but provide the knowledge and skills necessary to promote overall health and wellness.
As Chiropractors, we treat all types of neuro-musculoskeletal conditions without drugs or surgery. NOVA Spine & Rehab Center utilizes evidence-based chiropractic and therapeutic exercises as well as various soft tissue techniques to treat patient conditions.
Our patients range from professional/elite athletes to inactive individuals and patients in between. Our doctors have extensive education and training in the treatment of various neuro-musculoskeletal conditions.
NOVA Spine & Rehab Center does not pressure our patients into long-term care agreements. At NOVA Spine & Rehab Center our goal is to provide pain relief, improved function, and overall well-being through individual treatment plans and state-of-the-art proven therapies.
Your Healthcare Goals. Our Team.
How can chiropractic care help you?
Many people dismiss chiropractic as being something only for back pain, but chiropractic treatment can be used to treat a wide variety of physical issues, such as migraines and headaches, chronic pain, carpal tunnel, pain due to injury or muscle strain, and much more.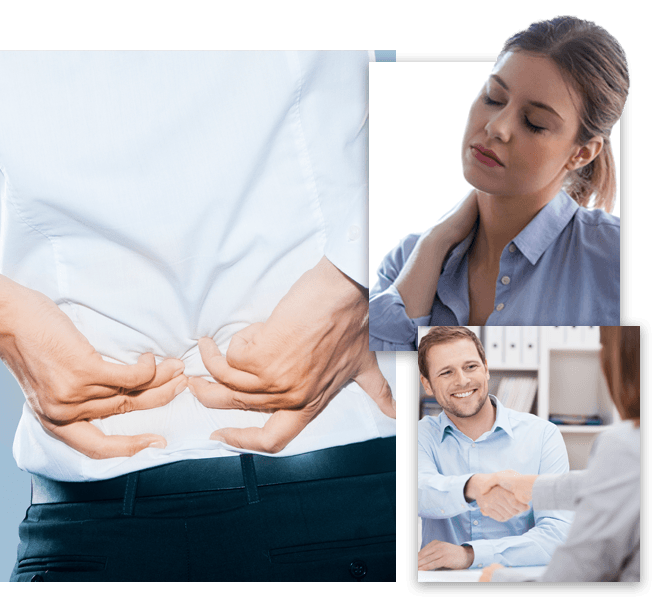 We Welcome New Patients
Here at Nova Spine & Rehab, we love seeing patients! Whether you find us through a friend or online, we always welcome new faces. We strive to give our patients the very best chiropractic care available. We work hard to offer the most up-to-date chiropractic services. We want you to walk out of each appointment feeling better than when you walked in. It is always our goal to improve your life through our specialized and individualized chiropractic care. READ MORE
The Doctor
Dr. Michael Armellino is a dedicated health professional who is here to serve you. We combine extensive knowledge in the field of chiropractic medicine with a passion for helping people feel better. It is our goal to create a friendly and professional atmosphere that you can rely on for all of your chiropractic needs. READ MORE
What kind of training does a chiropractor have?
Chiropractic doctors go through a minimum of four years of schooling at a chiropractic college, generally preceded by an undergraduate degree in the basic sciences or several years of experience in a prior relevant health care field.
Students of chiropractic care must spend a minimum of at least 4,200 hours with their teacher, and a minimum of 1,000 hours of fully supervised clinical training with an instructor as they learn the appropriate diagnosis and treatment techniques to help heal your body and restore it to its natural, fully functioning state.
At NOVA Spine & Rehab our chiropractic team is ready to meet with you to discuss your needs. We will help to design a program that is right for you. We look forward to meeting you.