Chiropractor Michael Armellino D.C.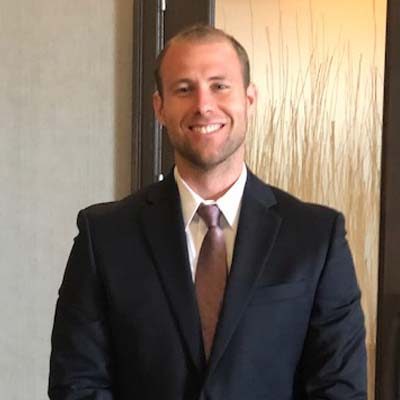 Dr. Michael Armellino was born in Washington D.C and grew up in Fairfax, VA. From a young age, he demonstrated a passion for sports and medicine. Dr. Armellino played travel division 1 soccer year-round for many years and continued to play while participating in the following varsity sports at Paul VI High School: swimming & diving, track & field, lacrosse, football, and soccer.
Dr. Armellino was pre-med at the University of Miami (FL) and graduated with a major in Biology and a minor in Chemistry. Dr. Armellino continued his passion for sports while at UM by rowing for the crew team. Dr. Armellino graduated from UM in 2009 with honors.
After undergrad, Dr. Armellino obtained his certification in the National Academy of Sports Medicine (NASM). Dr. Armellino was fortunate enough to work and learn from Mark Nemish, the Washington Capital's head strength and conditioning coach, at his company Dynamic Sports Performance in Ashburn, VA. Dr. Armellino has trained individuals in various professional and college sports as well as young children and elderly adults under Mark Nemish at Dynamic Sports Performance. Dr. Armellino also helped assist Mark Nemish in testing the Washington Capitals rookies and players while working for him.
Dr. Armellino attended and graduated from New York Chiropractic College in April 2015. In addition to treating patients in the clinic, Dr. Armellino became a Parisi certified trainer. As a Parisi trainer, Dr. Armellino was responsible for teaching athletes proper running biomechanics, strength, and conditioning, as well as preparation for the athletes' success in their various sports endeavors. Dr. Armellino practiced at several chiropractic clinics before opening his own practice, NOVA Spine and Rehab Center, in 2017.
Dr. Armellino is a certified Active Release Technique (ART), cold laser treatments, and Dry Needling provider. He utilizes these skills along with instrument-assisted soft tissue mobilization (IASTM), kinesiology taping, spinal decompression (cervical and lumbar spine), therapeutic exercises/stretches, ultrasound, electric stim, and adjustments to get his patients out of pain and back to their daily activities. Whether an elite athlete or not, Dr. Armellino treats all his patients as if they are.
OFFICE HOURS
---
Monday
9:00am - 12:00pm
1:00pm - 7:00pm
---
Tuesday
Closed
---
Wednesday
9:00am - 12:00pm
1:00pm - 7:00pm
---
Thursday
1:00pm - 7:00pm
---
Friday
9:00am - 12:00pm
1:00pm - 6:00pm
---
Saturday & Sunday
Closed